What's Happening!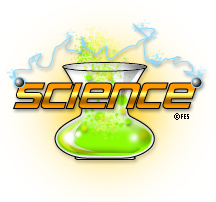 Chemical Building Blocks
Dear Parent,
In the next few weeks your child will be introduced to the basics of chemistry. They will learn about matter, how to describe matter, and how to measure it, as well as changes it goes through. They will also explore the differences between a solid, a liquid, and a gas. How the particles of matter change to form the four different states. Your child will also be introduced to the periodic table, how the table is arranged, and what the symbols and numbers represent. By the time the students have finished, they should be able to answer the following questions to grasp the "big ideas" of the unit.
• What is the difference between a physical change and a chemical change? What are some examples of each?
• How do solids, liquids, and gases differ?
• What is the fourth state of matter?
• What happens when you breathe on a mirror? (Chemically speaking).
• What is the periodic table of elements?
• What do the letters and numbers represent?
Listed below is an activity that you may want to do with your child at home.
Preparing a meal involves several different energy transformations (changes). Have your child help you cook a meal for your family. As you work, encourage your child to point out all the different energy transformations, especially those that involve chemical energy. Be sure to ask what chemical energy is and what other forms of energy it can be changed into. Talk about energy sources for cooking and other tools and appliances used to prepare food. Try to identify foods that change chemically when they are cooked. Bon Appetite!
Sincerely,
Cindy Bastian
7th Grade Science